"What's Your Type?"
Like, your enneagram type…any number 1-9 could describe what drives you, and either or both of your wings help clarify your unique mixture of personalities. Lost yet? I was too, but when I began to discover the genius of the enneagram, it quickly became an obsession of mine. And now I see it everywhere I look and I hear it come out in my friends' speech. Telling people about the enneagram feels a little like admitting I am part of a cult, and I desperately want you to join me.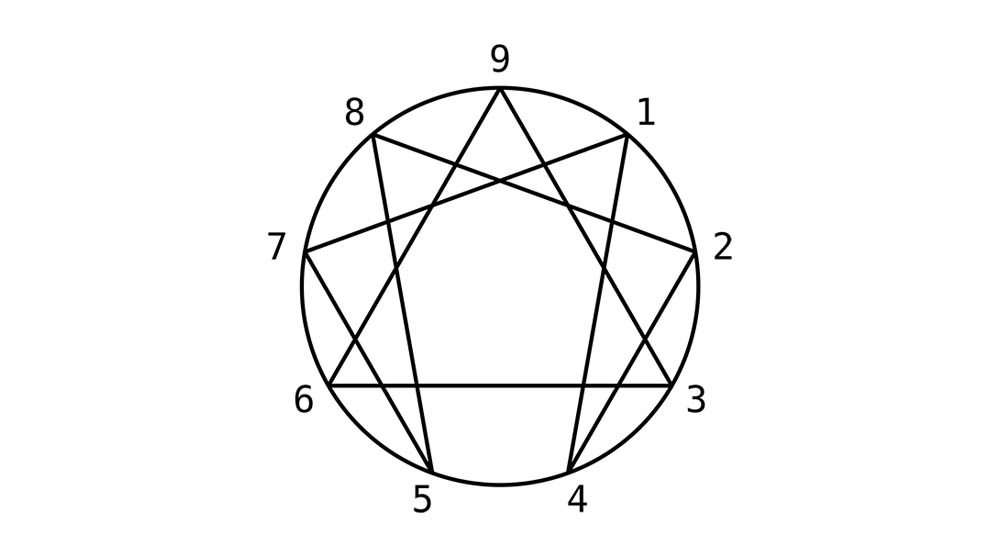 The Basics
There are 9 basic personality types. I know, I know…personality tests always pigeonhole you into one set of characteristics that don't fit quite right. Well this one doesn't; it takes into account the vast variability of human personalities. Ian Cron, an expert of the enneagram and author of "The Road Back to You" often uses this metaphor to describe how the enneagram allows for the full range of human personality:
"Let's say type 2 is the color blue. And you're blue. But within that color blue there are infinite shades of blue, and no one is exactly your hue, but you're all still blue,"
I take this metaphor to mean, don't get hung up on being typified…even though the test will literally tell you a "type."
A Brief Overview of the Types
I'd like to emphasize that we all have a bit of everything within us, so you'll probably relate to a lot of the types in one way or another. So I put the "driven by" statements at the end, because what makes us truly different in the way you tick versus what makes me tick is what motivates us. I also added the "deadly sins" to the end of each one to help get a grasp on what that type's "weakness" may be, though once you begin to understand your type, you'll learn that your weakness is also your biggest strength.
Type 1: The Reformer – highly principled, perfectionistic, always re-loading the dishwasher after you.
Driven by: a sense of right and wrong.
Deadly sin: Pride. I know the right way.
OUR PLEA TO THE WORLD: DO IT MY WAY AND EVERYTHING WILL WORK OUT BETTER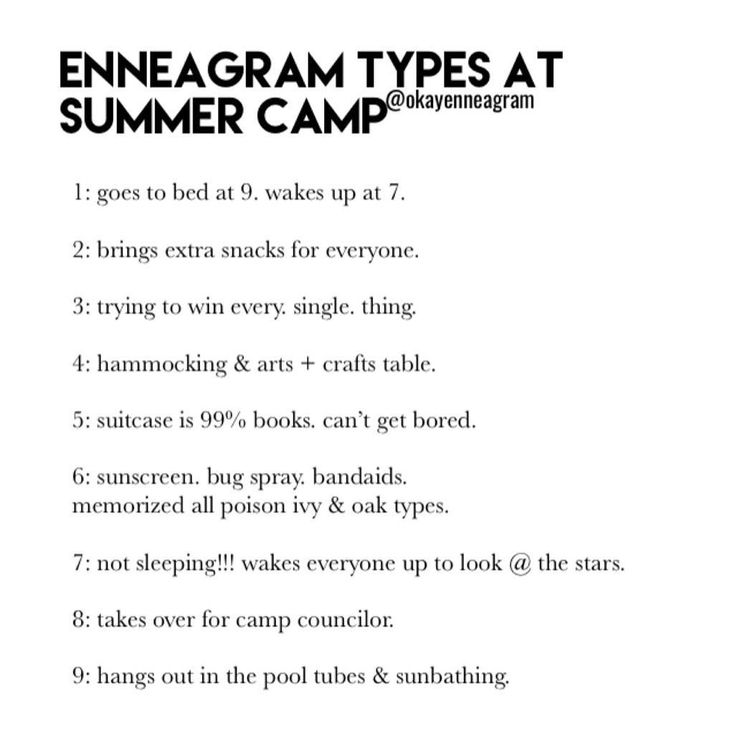 Type 2: The Helper – people pleasing, extremely generous of self, schedule is full of volunteering for various causes.
Driven by: the sense that they can meet others' needs and that will make them lovable.
Deadly sin: Envy. I help people so much and no one is even grateful/helps me.
OUR PLEA TO THE WORLD: LET ME HELP YOU BUT DON'T FORGET TO SAY THANK YOU
Type 3: The Achiever – goal oriented, successful, that one person who seems to change their behaviors around different sets of people.
Driven by: the sense that hard work will lead to success.
Deadly sin: Greed. I can only be loved if I have everything I deem valuable.
OUR PLEA TO THE WORLD: WHO DO I NEED TO IMPRESS TO BECOME SUCCESSFUL?
Type 4: The Individualist – artistic and expressive, can be melancholic/dramatic, hates all things shallow and mainstream.
Driven by: a need for authenticity.
Deadly sin: Envy. Everyone else is living their best authentic life.
OUR PLEA TO THE WORLD: JUST BE REAL! NOTHING IS BEAUTIFUL UNLESS IT IS AUTHENTIC
Type 5: The Investigator – incredibly observant, values knowledge, can seem aloof due to their tendency to isolate themselves.
Driven by: the need to collect knowledge and reserve social energy.
Deadly sin: Pride. I know more than you, therefore I am better than you.
OUR PLEA TO THE WORLD: LEAVE ME ALONE SO I CAN READ
Type 6: The Loyalist – most anxious of the types, suspicious and plan-oriented, that friend you've had through thick and thin for years and years.
Driven by: a need for safety and reliability.
Deadly sin: Worry. (I know it's not technically one of the 7…) If I don't overthink this, everything will fall apart.
OUR PLEA TO THE WORLD: I NEED TO FEEL SAFE
Type 7: The Enthusiast – spontaneous, fun-loving, hates committing to something because something better might turn up.
Driven by: F.ear O.f M.issing O.ut
Deadly sin: Gluttony. I must try, do, see, taste everything no matter who I have to leave behind to do it.
OUR PLEA TO THE WORLD: DON'T FORGET TO INVITE ME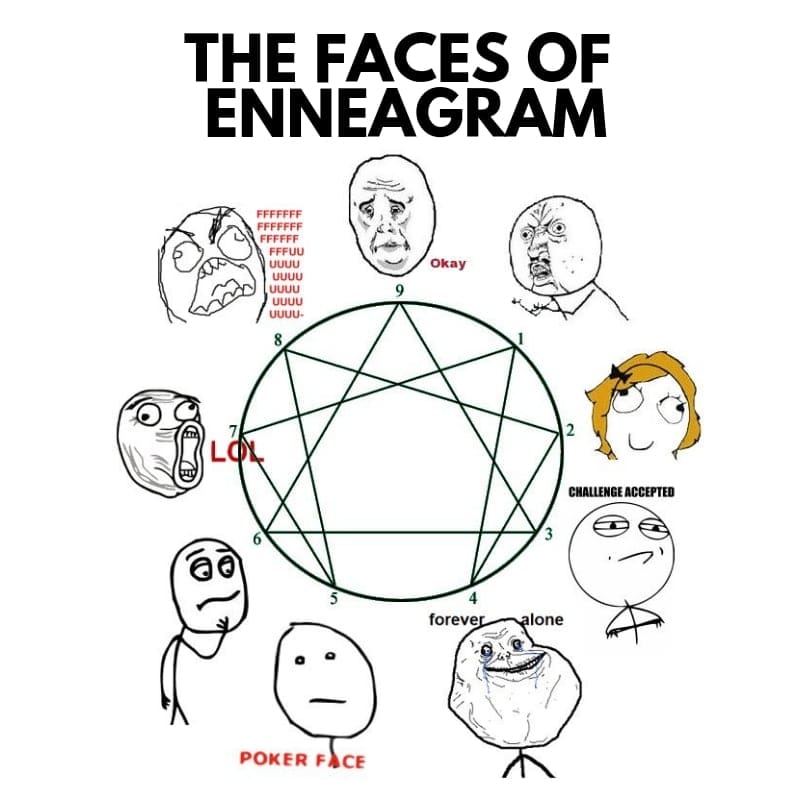 Type 8: The Challenger – decisive, confrontational, social justice warriors.
Driven by: a need to protect their boundaries and others' safety.
Deadly sin: Anger. This unjust situation needs my anger in order to rescue those being taken advantage of.
OUR PLEA TO THE WORLD: TREAT EVERYONE FAIRLY
Type 9: The Peacemaker – reassuring, complacent, really really loves naps.
Driven by: a need to reduce stress and tension everywhere.
Deadly sin: Sloth. I must protect my inner peace at all costs.
OUR PLEA TO THE WORLD: PLEASE DON'T FIGHT.
I encourage you to join my cult by first taking the test. I'll emphasize that you should reserve your "yes" answers for those things that strike a deep chord within you. Then, visit this website that will tell you more than you ever wanted to know about the enneagram (all you 5s out there will love it). Next, follow a few instagram pages dedicated to validating each type's experience of life: @enneagramandmemes @enneagramandcoffee @funenneagram @xoenneagram Also, here's a list of podcast episodes I've found very helpful for understanding the basics of the enneagram:
https://podcasts.apple.com/us/podcast/zen-parenting-radio/id414414318?i=1000447895843
https://podcasts.apple.com/us/podcast/the-liturgists-podcast/id903433534?i=1000374472207
If podcasts are your thing, just search for "enneagram" in the iTunes podcast app and you'll get dozens of hits instantly.
Finally, please for the love of the enneagram, TELL ME WHAT TYPE YOU ARE.