My 3 month old got the chicken pox. And despite people's encouragement that it's better to deal with at a younger age, it's pretty tough any time you have a sick baby, for a few key reasons:
Stuffy nose + feeding (breast or bottle) = difficulty feeding, very frustrated baby, ineffective breastfeeding and therefore possible clogged milk ducts.
Extra clingy/whiny/tired (for good reason).
Going to the doctor is a hassle, uncomfortable for baby and parents, time consuming, and potentially expensive.
So, here's what I've come up with to help you survive your baby's next sickness (cuz it's bound to happen). These tips translate to your 1+ year old easily enough as well.
It's all about preparedness.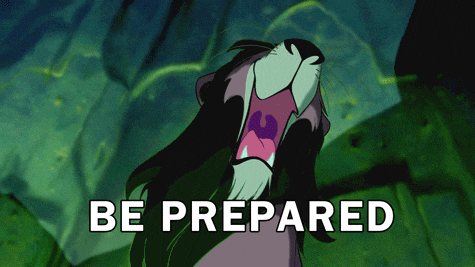 Have your medicine cabinet stocked, pediatrician on speed dial (know their hours), and informational websites bookmarked on your phone. Here's a couple of my favorites: Kelly Mom Kids Health .
Get your baby Tylenol or baby Advil (for 6 months+) and get the dosage information from your pediatrician; the box won't tell you how to dose kiddos under the age of 2 years. Have your natural medicine cabinet stocked too. I am a big essential oil believer, and my favorites for sickness are: Breathe, Lavender, Peppermint or Spearmint (spearmint is said to be much gentler and safer for young ones), and On Guard. Here's a good guide for ways to use these oils and more. Lavender or Chamomile lotions are soothing for any skin issues and facilitates massage and time to be naked. Speaking of being naked, put your baby on your chest skin to skin. There are studies that show this practice can be beneficial for babies' health.
Just add water.
Get a cool mist humidifier. Preferably 1 gallon and keep it clean by shaking some vinegar inside once a week. I have our humidifier right next to where baby sleeps and fill it whenever they're sick or our climate gets dry.
Bring baby in the bathroom, turn the shower on as hot as it will go, close the windows and doors, and just let baby breathe in the steamy vapors.
If you're dealing with skin stuff, bath time is so soothing. We made an oatmeal bath by grinding up regular oats in our coffee grinder to a fine powder. I also like the lavender or chamomile baby bubble baths.
If you're not breastfeeding, make sure you have a saline spray or saline wipes on hand to help clear up stuffiness. If you are breastfeeding, just squirt some of that cure-all up their little nose/in their eye/on their skin.
Ditch the nasal bulb sucker.
It sucks (ha…) Buy a Nose Frida instead! You have so much more control over the suction power/length and it's made to fit their little nostrils just right. Plus it's way more sanitary, as gross as it may seem at first; rest assured, there's no way the snot will get in your mouth – it has a filter.
There's some basics I hope will help you and yours.